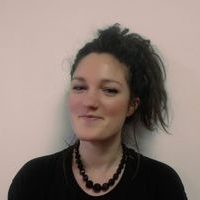 Diletta Acuti
Phd student
Background
Diletta Acuti is a Ph.D. student in Management at the Department of Economics & Management of the University of Pisa. She holds a Master in Marketing from the University of Florence and has been teaching assistant at the New York University Florence (NYU) in 2016.
Research interests
Diletta's main interests focus on sustainability and green marketing, analysing sustainability from the double perspective of companies and consumers. In particular, she is focusing on stakeholders' engagement and dialogue with consumers for the creation of a sustainable value.
She has been participating to several important management conferences and has published in the proceedings of 2017 Global Fashion Management Conference at the 2016 EMAC in Oslo, 2015 AMS World Marketing Congress in Bari, 2015 Global Fashion Management Conference in Florence, 2015 International Marketing Trends Conference in Paris. 
Role
She is conducting research in the Communicating and Practicing Social Responsibility's focus area.