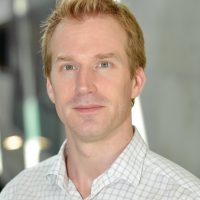 Alex Coad
Waseda Business School
Alex Coad is Professor at Waseda Business School (Tokyo, Japan). He has been Professor at CENTRUM Católica Graduate Business School (Lima, Peru) and he is interested in the areas of firm-level R&D investment, firm performance, entrepreneurship, strategy, and innovation policy. Alex has published over 60 articles in international peer-reviewed journals, such as Economica, Journal of Business Venturing, Research Policy, Oxford Bulletin of Economics and Statistics, Industrial and Corporate Change, and Economics Letters. According to google-scholar, Alex has over 4000 citations and an H-index of 31.
He is Associate Editor at the journals 'Research Policy' (Financial Times Top 50 list of journals for Business Schools) and Editor at Small Business Economics. Alex has obtained a PhD from Univ Paris 1 and the Sant'Anna School, Pisa, Italy, and held academic positions at the Max Planck Institute (Jena, DE), Aalborg University (Denmark), and SPRU (Univ. Sussex, UK), before being an Economic Analyst at the European Commission (IRI group, JRC-IPTS, Sevilla). In December 2016, Alex was awarded the 2016 Nelson Prize at University of California Berkeley.
Role
He collaborates with the Responsible Innovation special focus topic.