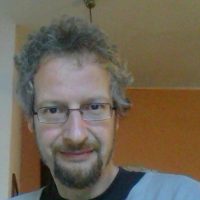 Matteo Villa
University of Pisa
Matteo Villa is an Associate Professor in Economic Sociology at the Department of Political Science of the University of Pisa. He holds a PhD in Economic Sociology from the University of Brescia. He currently works as Trainer and Scientific Advisor in Social Policy, Local Welfare System and Nonprofit Organizations and has been Social Worker, Project Manager, and Chair of a Social Cooperative.
Matteo's research interests focus on the interdependences between Social, Economic and Ecological processes and operations of Welfare and Non-profit Systems and Organization Processes. Specific topics involve phenomena and policy analysis in the fields of Poverty, Work, Social Exclusion and Participation. Methodologically he mainly employs context-based, open-ended and participatory action-researches for the purpose of trans-contextual investigation and comparison blending pragmatist observations with complex-system analysis.
His work has been published in several national and international journals, including the International Journal of Sociology and Social Policy, Critical Policy Studies, Sociologia del lavoro, Sociologia e Politiche Sociali. He participated in several local, national and international research projects and is part of various Research Networks.
Role 
He works in connection with the Societal Transition for a Sustainable Economy focus area.