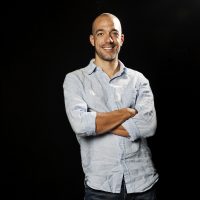 Flaviano Bianchini
Source International
Flaviano Bianchini is an environmentalist and naturalist. He is specialized in Valorization and Management of Natural Resources and he holds a Master Degree in Human Rights and Conflict Management at the Sant'Anna School of Advanced Studies in Pisa.
For several years he has been dealing with the violations of Human Rights and health damages related to the extractive industries, especially in Latin America. His studies on the impact of extractive industries on environment and health have led to changes in the mining law in Honduras, the adoption of precautionary measures by the Inter-American Commission of Human Rights in Guatemala and the adoption of laws on the welfare for the city of Cerro de Pasco in Peru.
From 2007 to 2009 he promoted  a campaign on the impact of mining activity together with Amnesty International. Elected candidate environmentalist of the year by the magazine The New Ecology in 2008 he received the social worker prize from the San Carlos University of Guatemala in 2006 and the Chatwin prize in 2012 for his book "In Tibet un viaggio clandestino". He received the Ashoka Fellowship in 2012. He is a member of the International Advisory Board of the Sustainable Development Strategy Group.