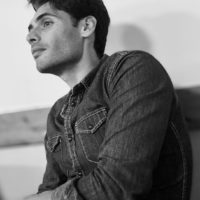 Tiziano Distefano
University of Florence
Background 
He is a Assistant Professor (RTD-B) at Dipartimento di Scienze per l'Economia e l'Impresa, DISEI of the University of Florence. Prior to this position he has been Research Fellow at the University of Pisa (Italy), working in the LOCOMOTION H2020 project called "Low-carbon society: an enhanced modelling tol for the transition to sustainability".
He was a Visiting Research Scholar at the: Universidad Nacional de Colombia (Medellín, Colombia), Cambridge Centre for Climate Change Mitigation Research (Cambridge, UK), and Universitat Autonoma de Barcelona (Barcelona, Spain).
Research interests
He published in international journals such as Nature Sustainability, Ecological Economics, PloS One, Economic System Research, among others, and I participated in several international conferences and workshops. His main current research interests include Ecological Macroeconomics, International Trade, Water Resources and Climate Change, Input-Output, Network Theory, Evolutionary Game Theory, Philosophy and Epistemological Economics.
Here is his ResearchGate page.
Role
He works in connection with the Societal Transition for a Sustainable Economy focus area.