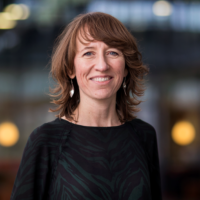 Carolina Castaldi
Utrecht University
Background
Carolina Castaldi is Full Professor in Geography of Innovation at Utrecht University. She holds a PhD in Economics and Management of Innovation from Sant'Anna School of Advanced Studies, Pisa. A former Robert Solow post-doc fellow, she has spent her academic career in the Netherlands, working at Eindhoven University of Technology, University of Groningen and Utrecht University.
Research interests
Carolina is an innovation scholar interested in all forms of innovation, from technological to softer ones, including organizational, business model and service innovation. Recently, she has started to investigate sustainable innovation as well: herein she is aiming at understanding the geography of sustainable innovation, to investigate the opportunities and challenges that regions have in their paths to become more resilient.
Carolina has developed a strong expertise in intellectual property rights (IPR). She has used patent and trademark data to construct original measures of innovation. She has also studied the corporate practices of leveraging intellectual properties rights for different motives and across different industrial contexts. Currently, she is developing the concept of "responsible IPRs" to develop a framework for companies to align their IPR practices to responsible management goals.
Role
She collaborates with the Responsible Innovation special focus topic.