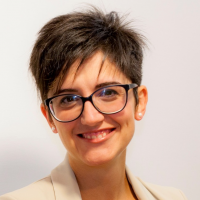 Valentina De Marchi
University of Padua
Background
Valentina De Marchi is Associate Professor at the Department of Economics and Management 'Marco Fanno' of the University of Padova (Italy). She holds a PhD in Economics and Management from the University of Padova (2011).
Research interests
Valentina's is interested in environmental innovations – successful antecedents, relevant internal and external economics, barriers to development – with a special focus on innovations for the circular economy. Furthermore, she is interested in the relationship between innovation and geography, studying sustainability in the context industrial districts and global value chains. Her works has been published in journals such as Research Policy, Business Strategy & the Environment, Journal of Cleaner Production, Competition & Change, Journal of Knowledge Management, European Planning Studies, Competition & Change.
Role
She collaborates with the Responsible Innovation special focus topic.