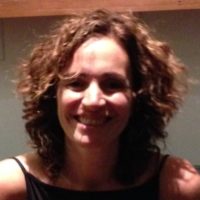 Anabel Marin
CENIT - Argentina
Background
Anabel Marin is senior researcher in science, technology, innovation policy and business strategy with the National Scientific and Technical Research Council (CONICET) in Argentina. She is the director of the Research Center for Transformation (CENIT: http://www.fund-cenit.org.ar/home/) of the National University of San Martin (UNSAM) and the director of Bioleft (http://bioleft.org/), an open source initiative for seed breeding. She is a member of the Committee for Structural Change, an advisory body to Argentina's Ministry of Production, and the chair of the Global Network for Open Source Seed Initiatives (OSSI) .
She has a degree in Economics (Cordoba University), a Masters in Development (University of General Sarmiento) and a PhD in Science and Technology Policy Studies (SPRU, Sussex University). Between 2007 and 2009 she was an ESRC post-doctoral researcher and worked as a research fellow at SPRU. She has acted as a research consultant for international organizations such as the International Development Research Center (IDRC), the World Bank, the Interamerican Development Bank (IDB), the Economic Commission for Latin America and the Caribbean (ECLAC), UNESCO and UNIDO, amongst others. She has lead numerous national and international research and action projects on issues of sustainability, business and industrial development, science, technology and innovation policy, and trade and industrial policy funded by the IDRC, IDB, the International Social Council, the Global Consortium for Sustainability Outcomes, the Conservation Food and Health Foundation, FLACSO, CLACSO, and the Argentinean Council of Science and Technology. During 2018, she was seconded as a full time member of the Directorate of the National Commission of External Trade in Argentina.
Research interests
Anabel is interested in the use of multidisciplinary approaches to address problems of economic, sustainable and inclusive development. Her work combines research, policy advice, activism and the development of cultural products for sustainable development (see: https://www.youtube.com/watch?v=jnFP4g_0BV4). Her current projects are on the topics of: transitions in natural resource industries through the development of sustainable business and citizens participation; the development of domestic suppliers to the natural resource sector (e.g. providers of seeds, agricultural machinery and knowledge intensive services for the mining and gas & oil sectors); successful exporting firms in the agrifood sector; open and collaborative innovation and production; the political economy of trade liberalisation; diversification processes at the regional level; and sectoral systems of production and innovation of biotechnology drugs in Latin America.
Role
Her work is in connection with the Societal Transition for a Sustainable Economy focus topic.