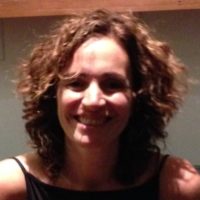 Anabel Marin
Institute of Development Studies
Background
Anabel Marin is a Research Fellow and leads the Business, Markets and the State Cluster at IDS. Alongside, she is Chair of the Global Network for Open Source Seed Initiatives and Director at Bioleft, an open source initiative for seed breeding.
Research interests
Anabel is interested in the linkages between business, policies and sustainable development. She brings more than 20 years' experience in research, support in the design and implementation of policies (Science and technology, innovation, trade, and environmental) and activism, including a specialism in the development of media products for sustainable development. Her multidisciplinary work is focused on topics related to the transformation and transitions towards economic, social and environmental sustainability in industries related to natural resources; open and collaborative forms of production and innovation, environmental justice and civil society participation; and the importance of new technologies and new knowledge for development.
Role
Her work is in connection with the Societal Transition for a Sustainable Economy focus topic.