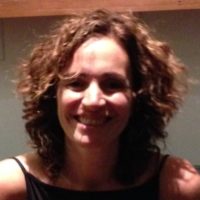 Anabel Marin
CENIT - Argentina
Background
Anabel Marin is senior researcher in science, technology and innovation policy at the National Scientific and Technical Research Council (CONICET). Her workplace is the Research Center for Transformation , at the National University of San Martin (CENIT/UNSAM). She is the director of Bioleft (http://bioleft.org/)
She has a degree in Economics (Cordoba University), a Master in Development (University of General Sarmiento) and a PhD in Studies of Science and Technology Policy (SPRU, Sussex University). Between 2007 and 2008 she was an ESRC post-doctoral researcher and worked as a research fellow at SPRU.
Research interests
She is a researcher in innovation, science, technology and development. She is interested in the use of multidisciplinary approaches to address problems of economic sustainable and inclusive development. Her work combines research, activism and the development of cultural products for sustainable development (see:https://www.youtube.com/watch?v=jnFP4g_0BV4). She works on transitions towards sustainability in industries related to natural resources, innovation and production policy, public-private linkages in agriculture, opportunities for innovation in natural resource based and manufacturing industries in Latin America and the future of seeds in Argentina and Brazil.
Role
Her work is in connection with the Societal Transition for a Sustainable Economy focus topic.