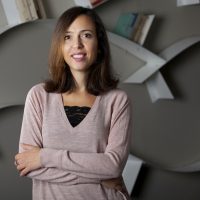 Chiara Macchi
Scuola Superiore Sant'Anna
Chiara Macchi is a postdoctoral researcher in International Human Rights Law at the Scuola Superiore Sant'Anna (Pisa) since May 2015. She was awarded her PhD at the same institution with a thesis on corporate accountability for Human Rights violations. She teaches International Human Rights Law and Business and Human Rights. She has been an associate of the Essex Business and Human Rights Project since 2012. Chiara holds an MA in Human Rights and Conflict Management and a BA in International Relations. Her previous work experiences include a consultancy on business and human rights for the Italian Ministry of Economic Development; a research internship with the Business and Human Rights Resource Centre in London; a research internship with the EU Delegation to Namibia with focus on children's rights (Windhoek) and a job as researcher at Cirpac (Florence).
Her main research interests include: economic, social and cultural rights; human rights accountability of multinational corporations; human rights protection in the extractive sector; investment and human rights.
Role
She works in connection with the International Business and Human Rights focus area.