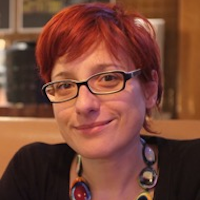 Arianna Martinelli
Scuola Superiore Sant'Anna
Arianna Martinelli is an Associate Professor at the Institute of Economics at the Scuola Superiore Sant'Anna in Pisa. She has a PhD in Economics (Economics of Innovation) from the Eindhoven University of Technology and a MSc in Industry and Innovation Analysis from SPRU (Science Policy Research Unit) at Sussex University.
Arianna's research interests are on economics of innovation with a specific focus on the economics of Intellectual Property Rights (IPR), technological standards, and the role of international knowledge transfers in technological catching up. Recently, she has become interested in green patents and responsible innovation.
She has published in several international journals including Research Policy, World Development and Technological Forecasting and Social Change.
Role 
She leads the Responsible Innovation special focus topic.