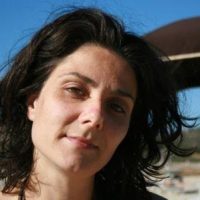 Angela Parenti
Associate Professor
Background 
Angela is Associate Professor at the Department of Economics and Management of the University of Pisa. She holds a Master in Economics from Bocconi University and a PhD in Economics from the University of Pisa.
Research interests
Angela's research focuses on economic growth and its sustainability, regional policy, spatial econometrics, non parametric methods, and labour mobility.
Her work has been published in international journals, such as, among others, Journal of Economic Geography, Journal of Regional Science and Ecological Economics.
Role 
She is part of the Societal Transition for a Sustainable Economy' s team.