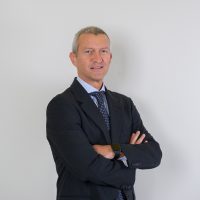 Daniele Dalli
Professor
Background
Daniele Dalli serves in the Department of Economics and Management (University of Pisa) as Full Professor of Marketing and Consumer Behaviour since 2001. He has been assistant professor at the University of Modena and Reggio Emilia (1990-2000), before joining the University of Pisa as Associate Professor (2000-2001).
Research interests
Daniele's main research interest is in consumer behaviour. He has published in the Journal of Business Research, International Journal of Market Research, Managing Service Quality, Journal of Consumer Behavior, Management Decision, Journal of Business Ethics, Marketing Theory, International Journal of Research in Marketing.
He is Editor of the Italian Journal Mercati e competitività.
Role
Daniele leads the Communicating and Practicing Social Responsibility focus area.