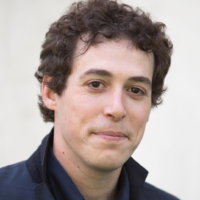 Vicente Rios
Assistant Professor
Background  
Vicente Rios holds a PhD in Economics, Business and Law from the Public University of Navarre (UPNA), a Master in Macroeconomic Policy and Financial Markets at the Barcelona Graduate School of Economics (BGSE), and a graduate in Economics from the University of Valencia (UV). He has work as a researcher in the Department of Economic Studies at Caixa Bank in Barcelona and in the Central Bank of Paraguay. He has also developed consultant activities for the Spanish regional governments of Navarre and Andalucia, in research projects related to the estimation of the shadow economy at the subnational level.
Research interests
His research focuses on dynamic spatial panel data econometric models and its potential applications to the context of economic growth, environmental quality, inequality, the quality of government, regional labor markets, and local fiscal policy.  His work has been published in several international journals, including Energy Economics, Regional Studies, Spatial Economic Analysis, Papers in Regional Science, Policy Modeling, Local Government Studies or Oxford Economic Papers.
Awards
In 2017, he won the Spanish National Competition for Economic Research Grants. He has also won the young-researcher Alexandre Pedrós Award within the field of public economics in 2016, and The Juan Ramón Cuadrado Award within the field of regional economic analysis in the years 2014 and 2016 in Spain, but also the GSSI-AISRe Award in Italy (2018). In 2020, he received The Martin Beckmann RSAI Award for the Best Paper published in Papers in Regional Science.