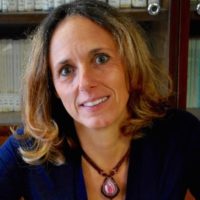 Laura Carosi
Full Professor
Background
Laura Carosi (PhD, MA) is a Full professor of Mathematical methods for Economics, Actuarial Science and Finance at the Department of Economics and Management of University of Pisa. She holds a PhD in Mathematics for Economic Decisions, University of Florence (1999).
Research interests
Laura's research interests are related to Efficiency analysis in Public Sector, Data Envelopment Analysis and its extension, Multicriteria Decision Making, Scalar and Vector Optimization, Scalar and Vector Generalized Concavity/Convexity, Relation Orders, General Equilibrium models with Incomplete Markets.
Her work has been published in several international journals, including European Journal of Operation Research, Annals of Operations Research, Socio-Economic Planning Science, Utilities Policy, Sustainability, Decision in Economics and Finance, Waste Management, Water resource management, Mathematical Methods of Operations Research, Journal of Global Optimization, Journal of Mathematical Economics.
Role
Laura is part of the Societal Transition for a Sustainable Economy group.