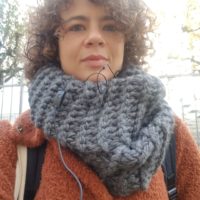 Antonella Angelini
Researcher
Background  
Antonella Angelini holds a Ph.D. in International Studies (international law) from the Graduate Institute of International and Development Studies, Geneva. 
Prior to joining the University of Pisa, she held research positions at the Institute for Business Ethics (University of St. Gallen), from 2021-2022; the Institute for Human Rights (Columbia University), from 2019 to 2020; and the University of Geneva, from 2018 to 2018.    
Research interests 
Coming from a legal background, Antonella is interested in issues of transnational and hybrid normativity, particularly as expressed by non-conventional individual and collective actors—ranging from local communities to worker collectives and transnational worker alliances. She specializes in worker-led governance initiatives for domestic and global value chains and access to remedy for business-related harm.  
Antonella has collaborated with various NGOs, including Profundo, the International Union for the Conservation of Nature, and the International Commission of Jurists. She is an active member of various transnational and national worker networks and civic innovation projects. In this capacity, she has contributed to action-research projects concerning the Fair Food Program and the Italian alternative food network FuoriMercato. She regularly contributes to business and human rights issues in leading outlets, such as the Business and Human Rights Journal and the Business and Human Rights Resource Centre blog series.