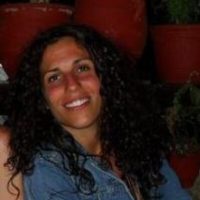 Caterina Giannetti
Assistant Professor
Background 
Caterina Giannetti is an Assistant Professor at the Department of Economics and Management of the University of Pisa, and an affiliated researcher at Center E. Piaggio, University of Pisa, and  at Oliver Kirchkamp's Chair in Empirical and Experimental Methods, University of Jena (Germany).
She obtained her Phd (Doctor Europaeus) at the Institute for Advanced Studies IMT Lucca in 2008. In the past, she spent research periods across different European Universities such as Tilburg University (Netherlands), Oxford University, Royal Holloway University of London (UK), Catholic University of Louvain (Belgium), University of Jena (Germany), and University of Bologna (Italy).
Research interests
Caterina's research has a broad interdisciplinary focus, with special interest  in finance, human-robot interaction and privacy.
Caterina's contributions are published in journals, such as, among others, Cambridge Journal of Economics, Journal of Empirical Finance, Journal of Economic Behaviour and Organization, Journal of International Money and Finance, Social Networks, Nature Scientific Reports.
Role 
She works on REMARC Special Focus topics.