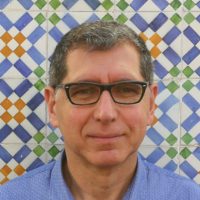 Pompeo Della Posta
Associate Professor
Background
Pompeo Della Posta (PhD, MA) is Associate professor of Political Economy at the University of Pisa (Italy). He is shortly to become Professor at the Belt and Road School of Beijing Normal University at Zhuhai (position on hold due to the Covid pandemic).
He has been adjoint professor at Stanford University – The Breyer Center for Overseas Studies in Florence, Bing Overseas Studies Program in Florence, and Johns Hopkins University Bologna Center in Bologna. He has been visiting and teaching in many Universities and research centers worldwide, including the USA (George Washington University, Washington, DC), Canada (University of Victoria, Victoria BC; CIRANO, Montreal, Quebec), the UK (Durham University, Durham), China (Beijing Normal University, Beijing), India (Delhi School of Economics, New Delhi), Japan (Yokohama University) and Russia (St. Petersburg State University).
Research interests
His main research interests are relative to Economic Globalization, International Economics, International Monetary Economics, Monetary Economics, Macroeconomics and Energy Economics.
He has published extensively in journals like International Review of Economics and Finance, Journal of Macroeconomics, Macroeconomic Dynamics, Journal of Policy Modeling, North American Journal of Economics and Finance, Open Economies Review, Technological Forecasting and Social Change, among others.
He is the director of the Scientific Journal Scienza e Pace / Science and Peace and has been President-elect for 2019 of the International Trade and Finance Association.
Role
He is part of the Societal Transitions group.