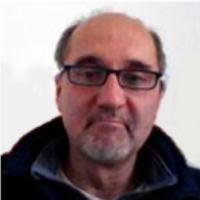 Piero Manfredi
Full Professor
Background
Piero Manfredi is Professor of Demography at the University of Pisa.
Research interests
His main research interests are the population dynamics of infectious diseases, where he has contributed to diverse areas (the control of infections by vaccination, the effects of population change on transmission and control of infections, the estimation of social contact patterns, the dynamics of herpes zoster) and the demo-economic dynamics. He has contributed (with A d'Onofrio) to the development of the Behavioral epidemiology of infectious diseases. More recently, he is also involved in topics related to the economics of infections and to sustainability. He has coordinated the project "Vaccine preventable disease modelling in the European Union and EEA/EFTA" funded by the European Centre for Disease Prevention and Control (ECDC, 2009-2012), has participated to the EU funded projects FLUMODCONT (FP7, "Modelling the spread of pandemic influenza and strategies for its containment and mitigation"), and POLYMOD (FP6, "Measuring and estimating contact patterns relevant for the transmission of airborne infectious diseases"). Advisor del progetto ERC "DECIDE" (2012-2017). Modeler for the Italian National Institute of Health in the Measles National elimination Plan in Italy (2000-2004).
Role 
His research contributes to REMARC's Special Focus Topics.