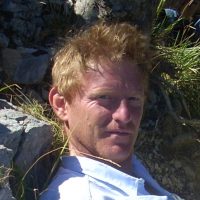 Tommaso Luzzati
Associate Professor
Background 
Tommaso Luzzati is an Associate Professor at the Department of Economics and Management of the University of Pisa. He holds an MSc in Economics from the University of Warwick (UK) and a PhD in Economics from the University of Ancona.
Research interests
Tommaso's research interests cover mainly topics in ecological economics, including the composite sustainability indicators debate, the Environmental Kuznets Curves, the Sustainability of economic growth, the work and ideas of K.W. Kapp. He is also interested in rationality, reciprocity and pro-social behaviours.
His work has been published in books and several international journals, including Ecological Economics, Energy, Journal of Cleaner Production, Journal of Institutional and Theoretical Economics.
Role
Tommaso is part of the Societal Transition for a Sustainable Economy focus group.