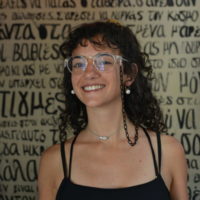 Marisol Manfredi
PhD Scholar
Background
Marisol Manfredi is a PhD Candidate from the School of Advanced Studies of Pavia in Sustainable Development and Climate Change doctoral program.
She graduated in Economics at the National University of Mar del Plata, Buenos Aires, Argentina and holds an Erasmus Mundus Joint Master Degree on "Economic Policies for the Global Transition", specialized in track A: Innovation, Knowledge and Digital Transition from Sorbonne Université, Université de Technologie de Compiègne and Università degli Studi di Torino.
She had work teaching and researching in her former University for 7 years, and she had also worked in the Ministry of Development in Argentina for 3 years and in the public/private company YPF in Argentina for 2 years as a consumer insight of future trends.
Research Interests
Her primer research focuses on the notion of well-being and needs and its relation with the ecological transition. She focuses on the notion of 'how much is enough' in order to establish limits to material consumption for building sustainable well-being policies to address climate change. From now onwards, she will also focus on the "The Dark Side of innovation", to research deeply the innovations that are being created inside R&D Labs, focusing on the components used through the analysis of patents, with the aim of protecting the environment and the sustainability of human life, closing and important gap between the velocity of the processes of innovation, that extends national borders, and the slower rhythms of national/ regional policy regulations.