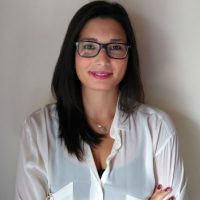 Federica Nieri
Researcher (RTD-B)
Background 
Federica Nieri holds a PhD in Management from the University of Pisa, where she is currently employed as Assistant Professor (RTD-B).
She has been visiting PhD student at the Sonoco International Business Department, Darla Moore School of Business – University of South Carolina (U.S.) from August 2016 to April 2017 and Joerg Meyer Stamer Research Fellow from April to December 2014.
Research interests
Federica is interested in understanding under which circumstances firms from both emerging and advanced countries are more or less likely to be involved in  human rights controversies or enact other types of wrongful conducts. In particular, her work aims at studying how Multinational Corporations change their social conduct according to the institutional characteristics of the countries where they are embedded in through their foreign direct investment. She investigates these questions using econometric analyses.
Her work has been published in international journals such as Journal of World Business, Business Horizons and UNCTAD-Transnational Corporation. One of her works has been awarded with the 2014 Danny van den Bulcke Prize for Best Paper at the European Academy of International Business (EIBA). In 2017 she won the Sheth/AIB Doctoral Dissertation Proposal Award.
Role
Federica is part of the International Business and Human Rights focus area.