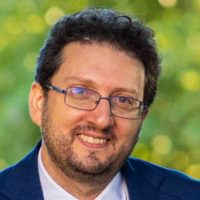 Lorenzo Corsini
Associate Professor
Background 
Lorenzo Corsini holds a PhD in Economics from the University of Pisa where he is currently employed as Associate Professor.
He is the director of the Master of Science in Economics offered by the University of Pisa and Sant'Anna school of advanced studies. From 2017 until 2021 he was the coordinator of the Jean Monnet Module "Labour Economics in an European Perspective".
Research interests
He is an expert in the fields of labour economics, social welfare and applied micro-econometrics. He has published on international journals his works on unemployment insurance, wage distribution, unemployment duration, education and on pension and financial literacy, researching these aspects both at the national and European level.