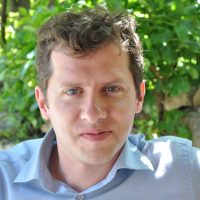 Pietro Guarnieri
Post-doctoral student
Background
Pietro Guarnieri holds a PhD in Economics from the Universities of Tuscany (Siena, Pisa, Florence), Italy. His background is in the philosophy of science.
Research interests
Pietro's research interests include behavioural and institutional economics, economics philosophy, and experimental economics. His Ph.D. thesis dealt with the epistemology of morality, with the purpose to highlight the role played by normative deliberation in economic decisions. On the ground of the theoretical analysis of epistemic and psychological conditions of social preferences and norms, Pietro investigates rule-following behaviours with specific reference to a) the effects of normative awareness on risking-on-others decisions, b) the context dependency of norm-compliant behaviours within the framework of social inclusion/exclusion, c) the deliberative and participatory processes behind effective environmental evaluations and policies.
Role
He works in connection with the Societal Transition for a Sustainable Economy focus area.